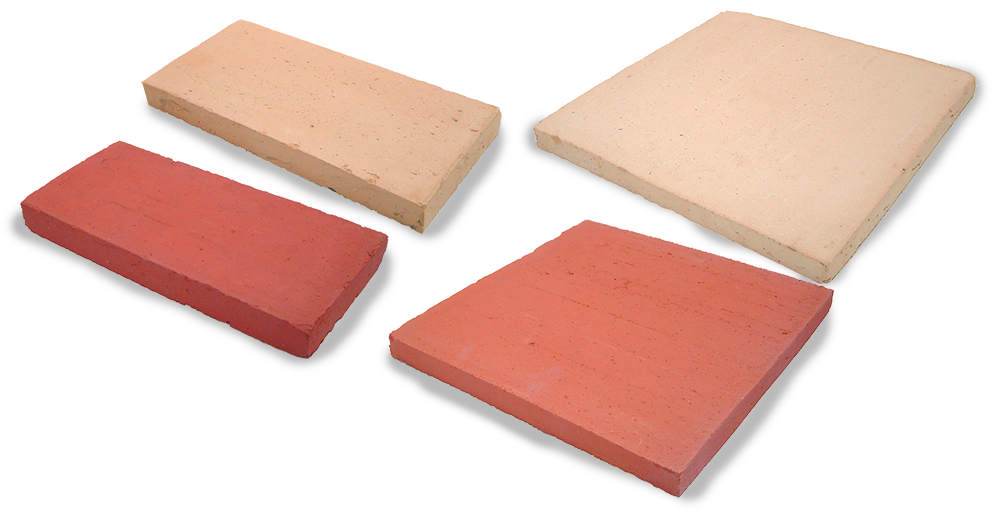 Rustic partially handmade tiles
Rustic tiles of partially handmade in fired clay.
Whether for traditional or contemporary projects, rustic tiles are an excellent choice. These tiles are partially handmade. Each piece is one of a kind.
Each piece features an irregular finish that makes it completely original and exclusive. And all this at a more affordable price than that of rustic handmade tiles.
Clay, water and fire are used to create pieces that exude warmth and elegance.
The effect of fire on clay gives them a unique appearance without equal. The beauty of imperfection.
Clay shaped by expert hands. Tradition and craftsmanship come together to create a product from another era.
They can be used both inside and outside. They will easily withstand years of use, foot traffic and weather conditions.

Rustic
rectangular tile 28 x 14


Rustic
rectangular tile 28 x 14


Rustic
square 30 x 30


Rustic
square 30 x 30

Colours
Red
White
Red
White
Sizes (cm)
28,5 x 14 x 3
30 x 30 x 2,5
Pcs./pallet
726
220
Minimum weight
2 kgs
4 kgs
Uds/m²
23
10,5
m²/pallet
32
21
Pallet weight
1.452kg
936kg
Normalised strength
21N/mm²
Frost-thaw resistance
F2 (severe exposure)
Frost
Frost resistant
GET A QUOTE
Are you interested in our products?
Get a no-obligation quote.