Rustic brick slips
Rustic 100% handmade terracotta brick slips.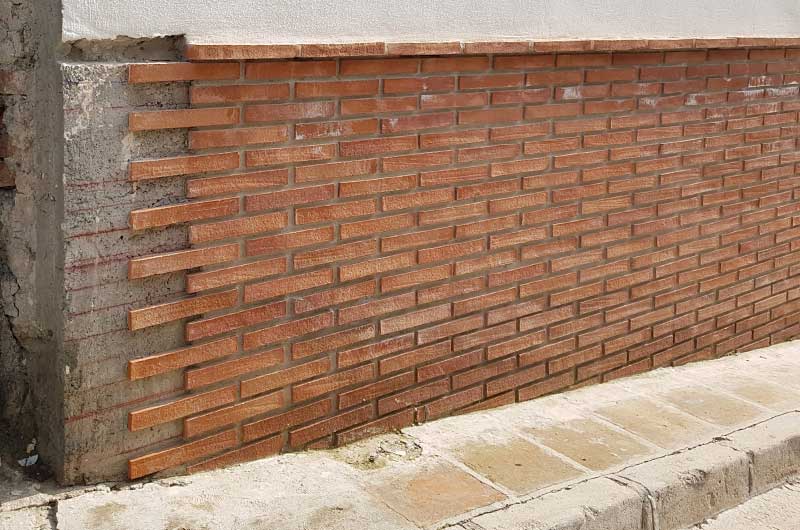 External or internal cladding
Ceramic brick slips are an excellent wall cladding solution. Thanks to them, you can create a rustic-looking wall with minimal loss of space, as they are only 1.5cm thick.
They have been designed to be used on both interior and exterior façades without cladding. They add a distinctive character to both traditional and contemporary projects. They are also perfect for refurbishments.
It is possible to order brick slips in custom sizes.
100% handmade
The brickmaking process is completely manual, according to a traditional method dating back to Roman times. It is a completely artisan process.
Water is added to clay powder and kneaded to make clay. The clay is then shaped in a mould to get the desired shapes and sizes. The first stage of the drying process is done naturally while the second stage involves baking in a kiln to produce the final products.